The Doctors
Dr. Kylene Volz, D.C.
Doctor of Chiropractic

Dr. Kylene Volz grew up in Okemos, MI where she graduated from Okemos High School in 1998. She attended Chiropractic school at Life University of Chiropractic in Marietta, GA, and graduated from Logan College of Chiropractic in Chesterfield, MO in August 2004. Two weeks after graduating Chiropractic school she began working at The Chiropractic Well Being Center in Okemos, MI with one of her mentors, Dr. Linda Rassel. One year later, Dr. Volz & her husband, Ryan, opened Volz Family Chiropractic on October 3, 2005. It has been a dream come true!!

Dr. Volz has a true passion for Chiropractic and enjoys watching her patients lives change for the better with each and every adjustment starting from birth. Dr. Volz is certified in the Webster technique which is performed on pregnant woman to remove intrauterine constraint that the baby might be experiencing in the womb providing the most optimal environment and birth for the baby. Patient education is of utmost importance so Dr. Volz will do her best at educating you about Chiropractic at each and every visit, and she has been known to play "health trivia" at each visit with the children. She is joined in the office by her husband, Ryan Volz, a Registered Dietitian, and her mother, Brenda, who works at the front desk.

Dr. Volz and Ryan have three AWESOME children, Jake, Jordan and Hayden. Both Jake & Jordan were born at the Greenhouse Birth Center in Okemos, and Hayden was born at home, all 3 into their loving arms with the assistance of their AMAZING midwives. Jake was born on May 16, 2008, Jordan was born on May 27th, 2010, and Hayden was born on May 30, 2011. So, all 3 were born within 3 years and 2 weeks of each other (what a wonderful surprise ;)) and in the month of May. Their children are the love of their lives and you are very likely to see them in the office as they spend lots of time there as a family!!

DrKyleneVolz@aol.com



---
Dr. Rachel Herman, D.C.
Doctor of Chiropractic


Dr. Rachel Herman grew up in Machias, New York, just south of Buffalo. After graduating high school, she did her undergraduate work at Villa Maria College in Buffalo. While completing her undergraduate education she worked part-time as a Chiropractic Assistant. She attended Life University of Chiropractic in Marietta, Georgia and graduated from Logan College of Chiropractic in Chesterfield, Missouri in 2004 with Dr. Volz. Between 2004 to 2006 Dr. Herman worked with Dr. Joseph F. Biasillo at Biasillo Chiropractic Center in West Seneca, New York. In November 2006, Dr. Herman moved to Holt, Michigan with her husband Corey, and has been working in our office ever since.
Dr. Herman and her husband have two boys, Alex & Drew. Alex was born on October 29, 2008 and Drew was born December 28, 2011. Both of their sons were welcomed into the world with the help of the wonderful midwives at the Greenhouse Birth Center in Okemos, MI.
Dr. Herman is dedicated to providing quality Chiropractic care to each and every patient. Being able to watch families grow and get healthier through Chiropractic is the greatest gift anyone could ask for!!
RHerman_DC@hotmail.com
---
Dr. Rachel Holmberg
Doctor of Chiropractic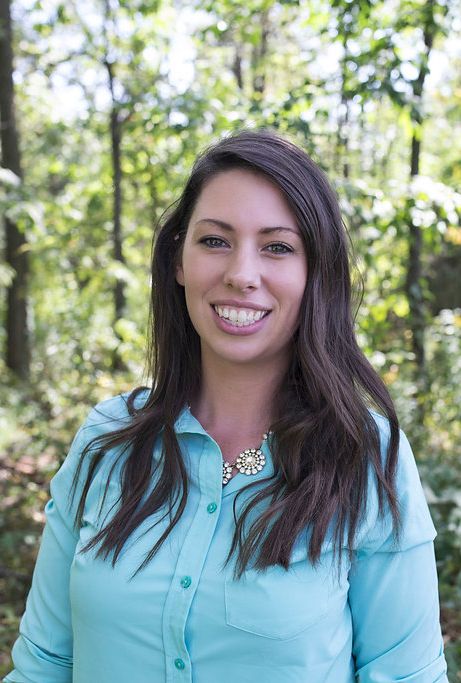 Dr. Rachel Holmberg grew up in Eaton Rapids, Michigan. She graduated from Spring Arbor University in 2006 with a B.A. in Biology. Through volunteering and observing different medical professions, she discovered she has a unique passion for chiropractic due to its wellness approach. This led her to pursue the chiropractic profession at National University of Health and Science in Lombard, IL where she graduated with her Doctor of Chiropractic degree in 2012. Dr. Holmberg takes a whole body approach to chiropractic care, looking for the underlying causes of disease, discomfort and pain as opposed to just treating the symptoms.

When Dr. Holmberg is not in the office she enjoys spending time with her husband and her two boys, Wesley and Luke. Wesley was born on September 26, 2010 and Luke was born on September 7, 2012. They have fun exploring nature together and cooking new recipes.