Massage
If you are interested in scheduling an appointment or pricing, please call the office at
(517) 699-3000.
Julie Stevens ~ Massage Therapist
Julie's interest in massage therapy started with her interest in singing. After struggling with significant tension issues affecting her voice, Julie finally came across ( and later became certified in) the McClosky Technique, a vocal method using self-massage techniques to release tension in the neck, tongue, jaw, throat, and neck. The experience ignited her love and fascination for the human body and she continued her training by pursuing a year and a half of weekly private Alexander Technique lessons and one semester of the certification program. Still seeking a deeper understanding of the anatomy and physiology of the body, she enrolled in the massage therapy program at Lansing Community College and her experience was so positive that she changed her career direction from music to physical healing. She is currently working towards her Masters degree in Kinesiology with hoped to continue that degree towards a Doctorate in Physical Therapy.
In her spare time, Julie enjoys participating in aquabikes or triathlons, competing in agility and obedience with her three dogs, and getting bossed around by her cat.
---
Stephanie Stanton ~ Massage Therapist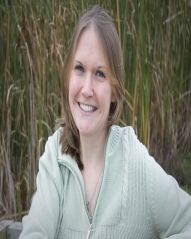 Stephanie Stanton, NCTMB, BSNH, is a nationally certified bodywork therapist. Stephanie also holds a Bachelor's degree in Natural Health from Clayton College of Natural Health. She is passionate about finding ways to help others live healthy lives and attends continuing education classes to be able to give her clients more options to feel their best. She has practiced, studied and trained in the field of CranioSacral and Therapeutic Massage Therapy since 2003.
CranioSacral Therapy works with your body's natural healing abilities to get to the core of what is causing the pain and help relieve that. CrainoSacral Therapy is done while you lie fully clothed on a massage table while she, the CST Therapist, holds places on your body and allow the fascia and restrictions to fully release. CranioSacral Therapy is based on what you need for that day and your body is given the space and time to comfortably release restrictions and whatever else may be causing discomfort.
Stephanie tailors her massage therapy sessions to what your body needs that day. She incorporates stretching, fascial releases, trigger point releases, Swedish strokes and positional releases into the session to allow your body to relax and feel its best.