Massage Therapy
Sandee Kuprel
Massage Therapist, Reflexologist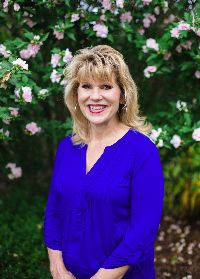 Sandee has been a Holt resident much of her life and has raised 2 children, (Brett 26 and Alexis 22), with her husband Eric here since 1997.
Her fascination wtih energy and "alternative" medicine began in 1997 wtih Reiki. Learning about our energy fields and more specifically how thoughts and emotinos can "get stuck" and impact us, many times without our knowing has been an ongoing and ever intriguing journey. It's an amazing privilege to see the transformations when blocks are removed adn flow is restored.
From March of 2000 to December 2002 she lost an aunt, both parents and a grandfathr to cancer, it was heartbreaking and devastating. It was also the point that would change the course of hers as well as her family's destiny forever. In 2005, healthy eating, as well as emotional, mental and spiritual cleansing became a major focus. She earned a certification in nutrition in 2008 and started the healthy living webstire, "Happy2beme.com" with her husband. She also studied and became certified in Raw Foods, and developed a 21 day detox class that she has held numerous times over the past several years. In 2014 Sandee entered the certification program for Therapeutic Massage at LCC adn graduated on the dean's list in 2015. Reflexology was of special interest so she is furthering her training through the Branch Reflexology Institute.
Sandee has been a client at VFC since 2008, in her own words, "This office exudes love, joy, commitment to health as well as to the community and I am so excited to be part of it!"
She offers Swedish, Medical Massage Therapy, Trigger Point, Positional Release, Reflexology, Guasha (scraping toxins) and Reiki.
---
Maryann Hancock
Massage Therapist
Growing up in a family that spent a lot of time in the great outdoors, it was only natural for Maryann to go into the natural health field.
She attended the Naturopathic Institute for Therapies and Education (N.I.T.E.) in Mt Pleasant, Michigan for Therapeutic Bodywork, and wtih a holisitic approach, has been practicing massage for nearly 15 years. Being eager to care for expectant mothers and helping them naturally through the birth process, Maryann received DOula training for The Center for the Childbearing Year as well as the N.I.T.E.. Currently enrolled in a 4 year naturopathy program she is excited to empower people with knowledge to heal and nourish their own bodies using natures pharmacy of food, herbs and essentail oils.
Massage modalities Maryann provides are Swedish, Deep Tissue, Reflexology, Prenatal, Light healing touch, geriatric, adolescent, infant and Raindrop.
Maryann along with her beloved husband and three beautiful children reside in Lansing, Michigan.
---
Grace Spitzley
Massage Therapist
Grace was born and raised in the small town of Westphalia, Michigan where she came to be the oldest daughter of 4 girls. She was brought up in a close knit community where everyone knows everyone and there is a substantial amount of support from everyone in the community. She knew she wanted to continue that perspective in whatever career she decided to go into.
In middle school Grace had a few health problems that continued on for several years. As she got older she knew that something to promote health and wellness in a more holisitic sense was what she wanted to do. Massage therapy was somewhat of a spur of the moment decision after trying to get into a Physical Therapy Assistant program for a couple of years. She has always liked massage and thought it would be a great way to start her journey towards health and wellness. Grace attended Lansing Community College starting in August 2014 and completed the Therapeutic Massage Therapy Program in July 2015.
She provides Swedish massage, Sports massage, Trigger Point Therapy, Deep Tissue Massage, Reflexology and Prenatal massage.
---
Reiki
Reiki is a Japanese technique for stress reduction and relaxation that also promotes healing. It is administered by "laying on hands" and is based on the idea than an unseen "life force energy" flows through us and is what causes us to be alive. If one's "life force energy" is low, then we are more likely to get sick or feel stress, and if it is high, we are more capable of being happy and healthy.
During a Reiki session you will be lying comfortably on a massage table both face up and face down. You may wear comfortable clothing. The session takes 60-90 minutes, 90 is preferred for first time client because it can take a while to get the energy flowing, after the first or second session, 60 minutes is usually enough time to complete the process.
Why get Reiki? There is so much more to us than meets the eye. We are aware of the physical body because we can see it and touch it, but we also have an emotional body, a metnal body and spiritual body. When aligned we function well, feel good and in our power. When misaligned we can feel foggy, insecure, worried and just off in many ways.
Shiatsu (Asian Body Therapy)
Shiatsu comes from Japan and is a form of physical therapy that involoves pressure on the acupuncture points in order to balance the body's energy and promote good health. The belief is that the vital energy known as Ki flows in connected channels or "meridians" throughout the body. Diseases are caused by an excess or deficiency of ki. Shiatsu aims at balancing those meridians so the body can heal itself.
During a session, you will be comfortably clothed, (except for your feet), on the massage table both face up and face down. The practitioner will use gentle pressure and stretches traveling throughout the body on the meridians in a specific pattern. It is relaxing and smooth. The session takes about 40 minutes. You may end your session there or enjoy an additional 20 minutes of foot reflexology.
Reflexology
Refelxology is based on teh principle that there are areas, or reflex points, on the feet and hands that correspond to each organ, gland and structure in the body. By working on these reflexes, tension is reduced all over the body.